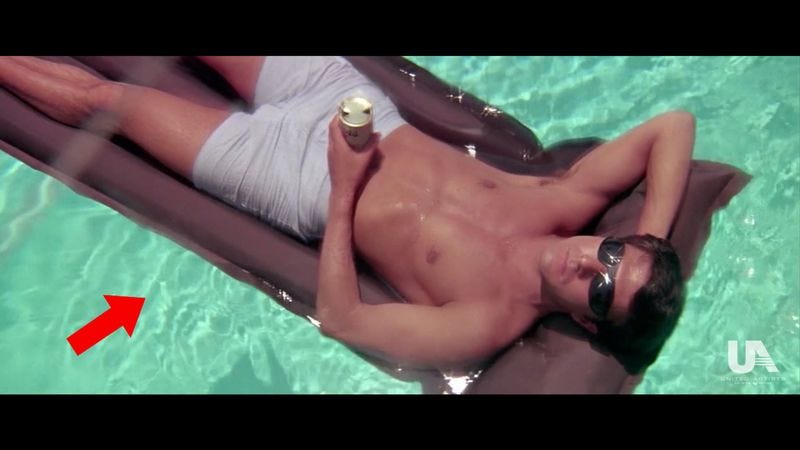 Okay, so this is awesome.
Most remasterings of classic movies either go too far with added special effects, or the upgrade is so negligible it's not even worth buying. But the upcoming remastering of The Graduate is poised to be the definitive version of this 1967 film: The coming-of-age masterpiece is getting rereleased with an arrow pointing to Dustin Hoffman at all times.
So cool!
The special-edition Blu-ray, set to be released on June 15, features updated cover art, a newly remastered soundtrack, and a digitally added arrow ceaselessly pointing to the two-time Academy Award winner in the role that launched his career, even when he is not onscreen. This is truly how The Graduate was meant to be experienced; after you've seen this incredible remastering, you won't be able to watch it any other way! Check out the promotional video below for a little taste of what you can expect:
Amazing. From the arrow indicating Dustin Hoffman's seat on the plane in the opening shot to the lone arrow that follows the bus into the distance at the end, viewers will be led on a simple path to finding a nuanced, inspired performance from one of the greatest actors of our time. Take note, Hollywood: This is how it's done!

Wow, it looks like this incredible film is finally getting the treatment it deserves! Get your preorders in now—June 15 can't come soon enough.