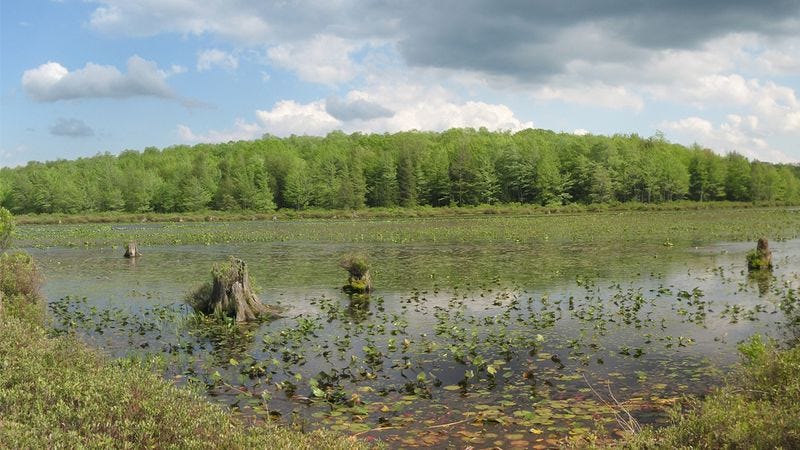 Recognize this bog?
Maybe not yet. But we've got a hunch that this little Appalachian shrub bog might soon become the next big swamp everyone is buzzing about!

Sure, it may have started out as a confined region of waterlogged, moss-covered soil, but give it time. With its thriving ecosystem and characteristically high peat content, this bog is quickly building a reputation for itself as a serious North American wetland worth paying attention to.

We know what you're thinking: The pH level of this bog is too low to be a swamp! But this bog is still growing and evolving as a wetland. With the addition of a water supply from a river or a creek, it could get just the amount of drainage it needs to turn into a full-on swamp!
And just look at these tadpoles:
Flawless!
One thing's for sure: This bog is about to blow up big time!