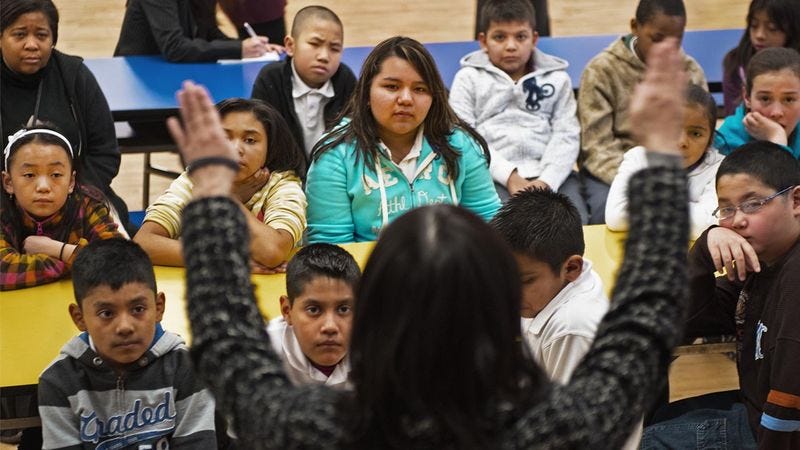 This country suffers from terrible systemic inequality. Low-income neighborhoods continuously fall by the wayside, and whole swaths of society are simply ignored every single day. While many view education as a way to overcome these obstacles, it seems it's time to ask the question many avoid: Do our inner-city students even have enough safe spaces to connect with brands?
Ask any seasoned marketing executive and the answer you'll hear is a resounding "no."
Living in low-income areas, large portions of inner-city youth grow up without access to the newest commercials, the latest visual merchandising, and the most effective targeted advertising campaigns. Many of these children attend schools without even a single computer, and they quickly fall behind in the latest viral marketing efforts. Students can sometimes go for days without being shown so much as a banner ad for Starbucks or receiving a mailer from Old Navy.
Meanwhile, the average suburban student has more opportunities to interact with major corporations than ever before. When they watch the trailer for the newest Marvel movie, for instance, they don't just see it once—they see it several times a day. If we want to prepare students for a lifetime of brand loyalty, it is crucial that we target them when they are still under 18—but unfortunately, inner-city youth are getting the short end of the stick here.
So, in a country where we believe everyone should be treated equally, how is this okay?
These low-income children have just as much potential to be the most valued consumers for Best Buy, Enterprise Rent-A-Car, or ExxonMobil as any other student. This is America—if we want these kids to stop falling through the cracks, we need to make sure each and every inner-city student has the same opportunities to connect with multibillion-dollar international marketing machines as anyone else.
Our children are the future. It's time we started treating them as such!