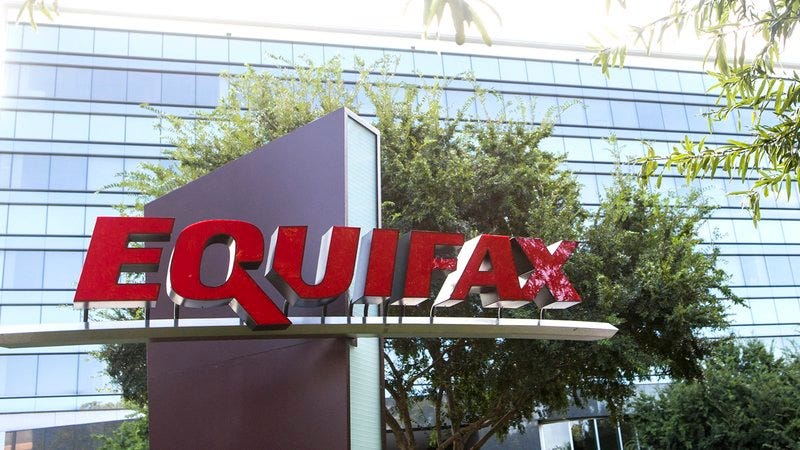 After a massive hack of its servers exposed 140 million Social Security numbers, you'd expect Equifax to play the blame game. But instead, the credit reporting company is doing something amazing: Equifax executives have just announced that they've released the other 182 million Social Security numbers in their possession after realizing they're not responsible enough to keep them from hackers anymore.

Finally, a company willing to admit it's made a mistake and take the right steps to make sure it doesn't happen again.
"When we learned that hackers had stolen nearly 150 million Social Security numbers from us, we no longer had confidence we could keep the other 180 million secure. They were essentially sitting ducks," said Equifax public relations officer Ines Castner. "That's why we've put all of the remaining Social Security numbers in our possession up on Dropbox. Hopefully someone good with computers takes these and puts them in some sort of virtual vault, providing security for this information that we have obviously been unable to."

"The password needed to access the folder is 'equifaxpassword,' all lowercase, no spaces," added Castner. "We tried our best, but it's time to pass the torch."

Equifax hopes that publicly uploading a spreadsheet of all the remaining Social Security numbers to the internet and subsequently scrubbing all data off its own servers will earn back the trust of customers. It will be a long path back for the embattled company, but having sensitive consumer information anywhere but on Equifax is certainly a step in the right direction.

Good on you, Equifax. Hopefully in the future, other companies that leak the personal information of millions or even hundreds of thousands of individuals will follow your lead. Bravo!