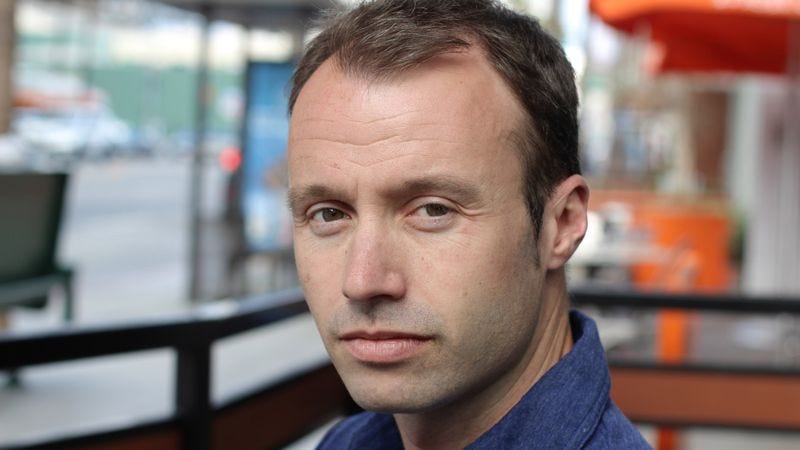 There is simply no easy way to break this devastating news: This morning, The Guy With Two Feet announced over Twitter that he recently underwent emergency amputation surgery and has lost his left foot to diabetes.

This is truly heartbreaking.
While The Guy's Type 2 diabetes was no more a secret than his trademark outlandish socks or his classic sign-off, "Time to take these two doggies for a walk," the news is still sudden and so, so sad. But if the outpourings of love on his YouTube, Facebook, and Twitter are any indication, The Guy With Two Feet is in a whole lot of people's hearts today:
It's not just thoughts and prayers, either. Within six hours of the news breaking, someone had even set up a YouCaring page to cover the cost of a prosthetic, and it's already two-thirds funded. Plus, many of his corporate partners, including Adobe, Lowe's, and Sargento, tweeted out messages of support for him as he makes his way through the trying times ahead.
Still, it remains to be seen which sponsors will tough it out for the long haul now that The Man With Two Feet no longer has his popular left foot. Already this morning, thousands of people have unsubscribed from his channel; fortunately, however, they only represent a small sliver of his supportive following.
For his part, The Guy With Two Feet has been clear that he's not about to stop being The Guy With Two Feet, even under these unfortunate circumstances. Nor has he lost any of his signature sense of sardonic humor; in his follow-up video announcement, he even cracks, "There's a silver lining here…my wife's thrilled that I've finally lost some weight!"
Well, no matter what happens, he'll always be The Guy With Two Feet in our hearts. Show him some love in the comments!