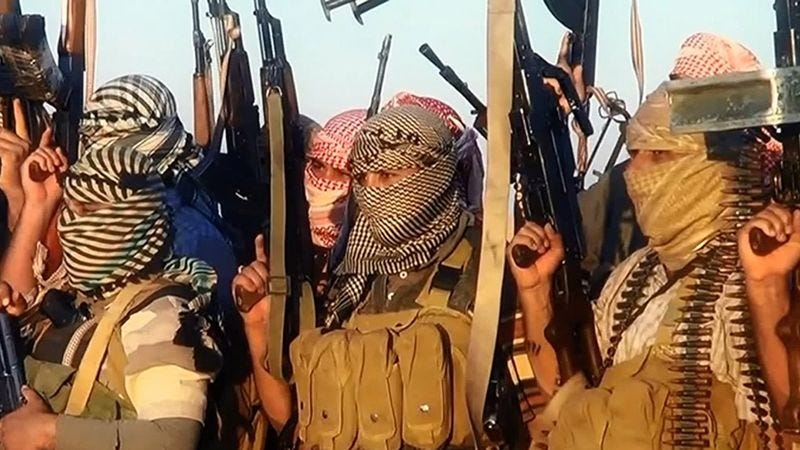 Just when you thought ISIS couldn't get any more atrocious, they prove you wrong.
That's right. Over the past year, we've seen a string of brutal extremist violence from the jihadist group, and chances are they are probably on the verge of releasing a video sometime soon. The terrorist organization has been launching propaganda videos week after week, and there's a pretty strong possibility that their latest project will be posted next week, tomorrow, or even today.
It is unacceptable. It is vile.
As these bloodthirsty fighters continue to bolster their foothold in the region, we can only assume this video is brutal and difficult to watch. Let's be clear about something: They are working tirelessly to likely, purportedly, certainly follow up their last release with a piece of extremist propaganda decently soon. And in trademark ISIS fashion, this thing is inevitably sitting on a hard drive filled with other content that could also be released in a short time down the line.
Viewers are warned that there's realistically not much time before it is color-treated, the web still is chosen, and it is posted to a social media outlet. Statistically speaking, we should be prepared to be outraged eventually.
The bottom line: This video, which we are 99 percent sure has already been approved by some high-ranking ISIS official, is just the latest indicator that ISIS must be stopped. Now. Otherwise, they'll also release the hundreds of videos that we all know they definitely have on the back burner.