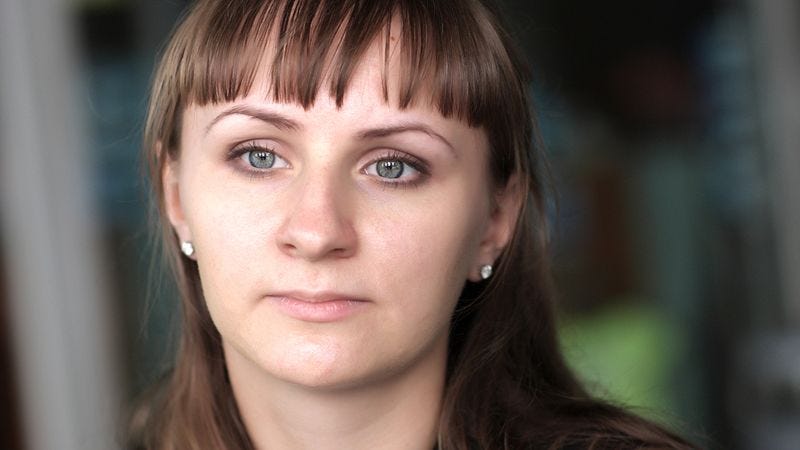 Well, this is probably the most heartbreaking story of the entire Rio Olympics.

When Samantha Bennett first started thinking about gymnastics at the Olympic Games in Rio, she probably imagined herself standing at the top of the medal podium receiving the gold medal for the women's individual all-around. She probably imagined the crowd chanting her name after she completed a flawless floor routine. Unfortunately, Bennett's Olympic dreams were tragically dashed when she failed to spend her entire life training to become really good at gymnastics.
This is the sort of devastating setback you hate to see happen to an Olympic hopeful.
It seems almost impossible to think that when the individual medalists are announced in women's gymnastics tonight, Samantha Bennett's name won't be called out. She was the odds-on favorite for Olympic glory until, tragically, she ended up not beginning intensive uneven bars training at an extremely early age and dedicating nearly every moment of the next 15 years of her life to achieving world-class excellence in the sport.
As if that weren't depressing enough, Samantha's decades-long lack of interest in gymnastics didn't just prevent her from competing in Rio—but it also prevented her from traveling to the Olympics at all. The would-be Olympic champion has been forced to watch all the gymnastics events from her home in Oregon. It must be killing her that she isn't even able to cheer on the rest of the U.S. team from the sidelines, simply because of a twist of fate that she never moved to Texas when she was 12 to train full-time at the U.S.A. Gymnastics National Training Center.
This is absolutely soul-crushing news.
You've got to think that as she watched the U.S. gymnastics team celebrate its gold medal victory yesterday, Samantha was thinking about how close she was to being up there on the podium with them if she hadn't tragically neglected to ever train in gymnastics or do gymnastics in any capacity at any point in her life.
Samantha's tragic setback is yet another painful reminder of how fragile Olympic dreams can be. You can spend your entire life wishing for Olympic gold, when all of a sudden you don't dedicate your entire life to becoming a world-class gymnast and watch all those dreams go up in smoke. Here's hoping that Samantha will have committed every waking moment of her life from the time that she was 3 years old training to become an elite gymnast by the time that the 2020 Olympics roll around. We're not sure we can handle another heartbreaking story like this!
Keep up to date with everything that's happening in Rio on our Olympics hub.