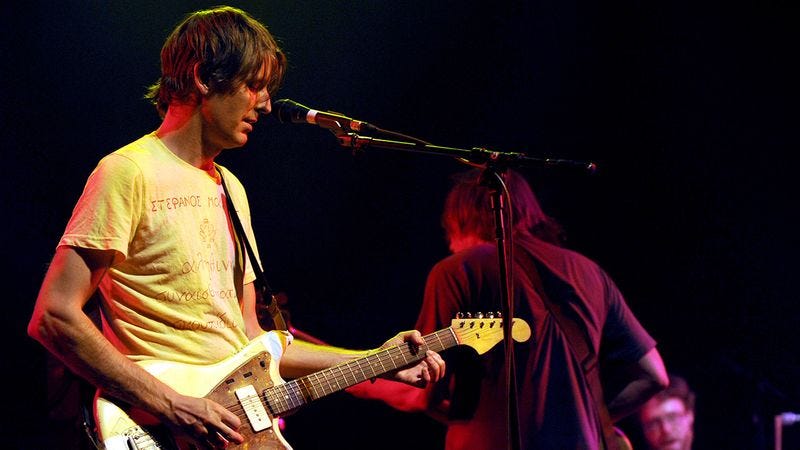 If you're a fan of '90s indie rockers Pavement, then you're going to love this news. Lead singer Stephen Malkmus just announced that he is touching a guitar right now!
Yup. Malkmus made the announcement on Twitter, and the internet already can't get enough. Check it out:
As if that wasn't awesome enough, he followed it up with even more details about him touching the guitar:
Awesome!
Pavement has been broken up since briefly reuniting in 2010, so this is huge news! And we can't help but wonder…could Malkmus' announcement that he is currently touching what we can only assume to be his signature Fender Jazzmaster mean that another Pavement reunion is in the works? Or could it just mean that Malkmus is going to be touching lots of different instruments in the future?
Either way, we're pumped!