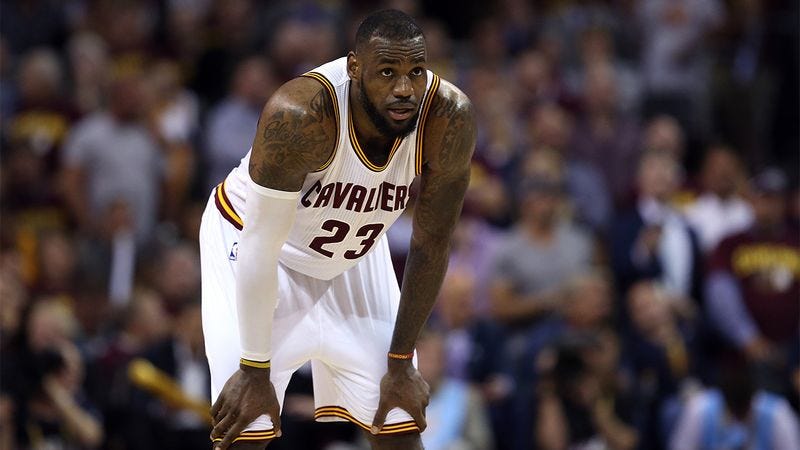 Ever since the Cleveland Cavaliers lost in the NBA Finals last summer, people have been wondering how Cavs superstar LeBron James would prepare himself for another long season ahead. Given what he said to the press after practice yesterday, the rest of the league should be very scared.
"I spent the whole summer thinking about jumping," said James when asked about his offseason. "Pretty much every moment I was awake I thought about jumping, and I had many dreams about it too. We're going to have a great season, and I am also thinking about jumping right now."
Wow.
Many already thought the Cavaliers would be difficult to beat this season, but with the news that their best player dedicated his entire offseason to thinking about jumping, they might just be unstoppable.
Unsurprisingly, Cavs fans are very excited.
Some social media sleuthing revealed that LeBron had already dropped a few hints about his offseason regimen. Just look at this photo LeBron posted to his Instagram account six weeks ago:
Incredible. The rest of the NBA better watch out, because it looks like LeBron James is taking his already world-class game to another level!