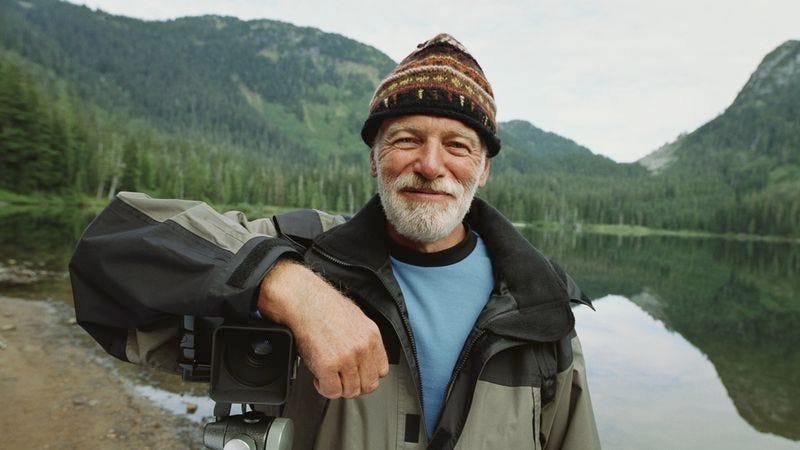 Few American photographers have contributed more to the listicle as an art form as has Matthew Thomas (1943-2013). Throughout his storied career, Thomas compiled some of the greatest viral photograph collections the internet has ever known, including 12 Cats Who Just Don't Get It, 15 Things Only People From New York Will Understand, Parts I and II, and Sloths Revisited. While Thomas will likely be remembered for his celebrated photographs of cats who just can't even, a closer look at his work reveals that he was, in fact, a master of many photographic forms, including memes, GIFs, and things only '90s kids will remember.

This collection attempts to demonstrate the astounding breadth of Matthew Thomas' artistic output. It presents the cat photographs that made him a national icon, but it also features the lesser-known works that made him a critical darling and, ultimately, the most influential internet photographer of the present century.
Cat, Overwhelmed, October 2006
Cat, Overwhelmed was Thomas' first major photograph of a cat who just couldn't even, and it immediately became a sensation. Although Thomas had been generating considerable buzz within the art community for years, it was Cat, Overwhelmed that made him a national celebrity and heralded the arrival of one of the greatest talents in American photography.
In Pursuit Of Fine Dining: A Meditation, April 2006
The Ineluctable Proliferation Of The Bike Messenger, from the collection 25 Things Only San Franciscans Will Understand, February 2009
Solitude, That Heady Elixir, from the collection 45 Things Introverts Absolutely Can't Live Without, October 2007
The Food Trucks In Twilight, from 18 Reasons Why Living In Austin Ruins You For Other Cities, April 2009
That Feeling When The Loud Guy At Work Spoils 'True Blood,' December 2010
Thomas' foray into GIFs was met with overwhelming acclaim. While many initially believed that a change in medium as drastic as that from pic to GIF might prove disastrous to his career, Thomas made the transformation flawlessly, and That Feeling When The Loud Guy At Work Spoils 'True Blood' remains one of the most celebrated GIFs of the current century.
Brunch: A Still Life, June 2008
Untitled, August 2010


Thomas' experimental period began with a form-breaking triptych entitled "3 Dogs Who Think They're People." The piece is unlike anything viewers had ever encountered in the listicle form.
Ascending Figure Study No. 4, June 2011
familiarus, June 2011
Ephemera, June 2011
To this day, 3 Dogs remains deeply controversial. Some critics see it as a brave step forward for the listicle, while others condemn it as self-indulgent and aggressively inaccessible.
Yet even while Thomas attempted these startling experiments, he continued to keep the mainstream artistic community satisfied with a reliable output of cat photography.
Columbus In Boots, December 2013
In December 2013, three months after his death, Thomas' estate released the posthumous masterpiece Columbus In Boots, a cat photo so incisive, and of such technical brilliance, that since its publication, it has been widely hailed as one of the finest cat photographs of all time.