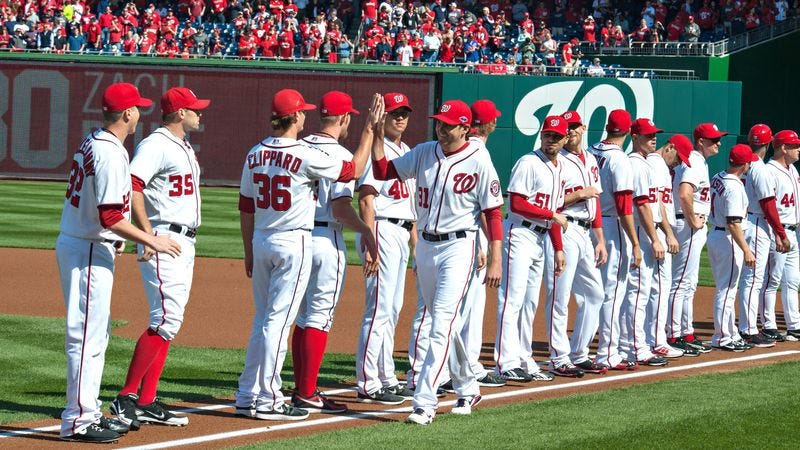 Baseball season is almost here, and now Washington Nationals fans have a reason to be extra pumped for opening day. The team is giving one lucky fan a chance to get hit with a bat!
Awesome!
Baseball fans spend their whole lives watching balls get hit with bats, but now the Nationals are giving one randomly selected person in attendance on Opening Day a chance to experience the crushing impact of 42 inches of all-American timber on his or her OWN BODY!
According to a press release, the winner of the game-day raffle (based on the ticket-holder's seat number) will be invited down to the field, where he or she will be forcefully struck in the gut with a regulation MLB baseball bat wielded by the Washington Nationals player of his or her choice as the entire stadium looks on and cheers.
Wow. Hard to imagine a better way to start the season than this inspiring and extremely physical tribute to the fans! Great idea, Nationals!
This is what baseball is all about.