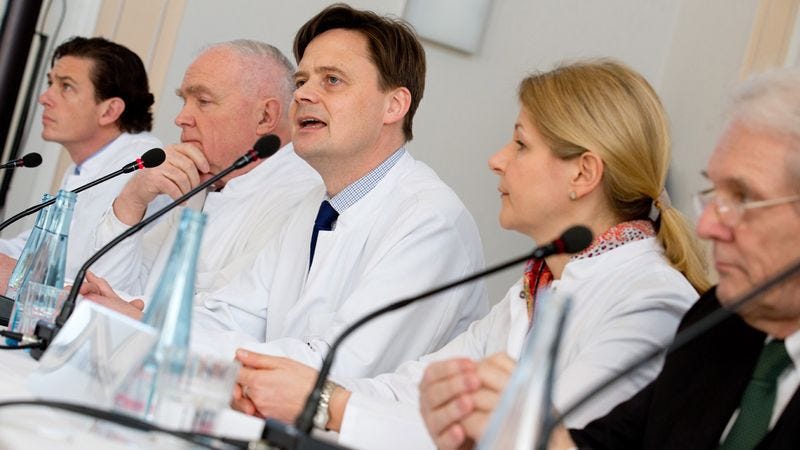 Scientists at the Wasserman Institute for Cancer Research have worked tirelessly in order to better understand one of the world's deadliest diseases, and lucky for us, it seems like all that hard work might finally be paying off! According to a recent announcement from the leading oncology center, its researchers are on the verge of a huge breakthrough in viral fundraising campaigns that they say will put the Ice Bucket Challenge to shame.
"We've never been this close to finding a video challenge that gets people to donate to our research by gaining traction as a social media phenomenon," said lead researcher Joanna Selmer. "When we have it, and we will, this is going to represent a groundbreaking innovation in how we fundraise. It's going to change everything."
The team of researchers first knew they were on to something when Selmer had the intuition that people might get into filming themselves putting marshmallows in their mouths for mouth cancer or some other food-related challenge along those lines.
"We're working with a number of trial challenges at the moment, including tests involving subjects drinking jars of pickle juice for prostate cancer and an experimental video where people face-plant in pies for leukemia," said Selmer. "So far, we have yet to find the video that achieves the optimal number of shares, but we have various other trials coming up, some of which involve pets and broomsticks."
"We're so close," added Selmer. "I can say with a high level of confidence that we are only months away from developing the perfect hashtag."
While these strategies are still relatively experimental, Selmer and her colleagues are cautiously optimistic that they are going to revolutionize the way people donate to their research.
"The work we're doing here is going to help millions share videos on their Facebook feed," said Selmer. "Once we can figure out how to harness the social media power of a high-profile celebrity, we'll be on our way."
We can't wait. The future is looking brighter already!