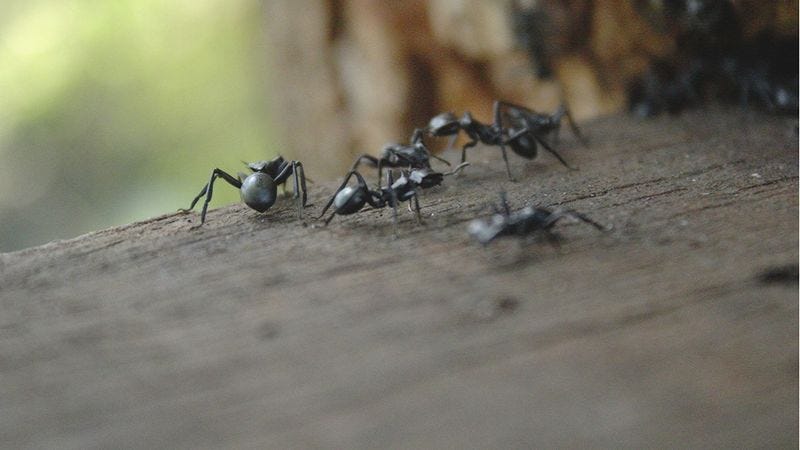 Oh, no, this isn't good. This isn't good at all.
1. Doggone it, there are ants all over the floor.
2. And they're on the counter, too. And the walls!
3. More and more of 'em, and I don't know where they're coming from.
4. Jeez Louise, they're also in the bathroom.
5. How in the heck did they get in here? This is a disaster.
6. You squash one, and just like that, two more appear. Blech!
7. I did not need this. These ants could not have arrived at a worse time.
8. Get out of here, you cotton-pickin' ants!
9. Say it ain't so…they're everywhere!
10. Oh, dear. Oh, no. They're swarming all over my poor wife, Beverly.
11. I'm so sorry, sweetheart. I'm afraid there's nothing I can do.
12. Sure don't like the look of all these ants.