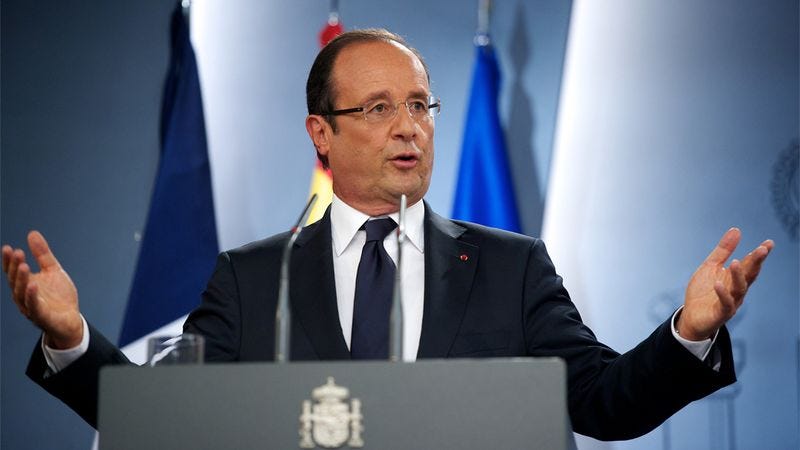 Think you're a Francophile? Well, we guarantee there is one man who is obsessed with France a little more than you: His name is François Hollande, and he's so in love with all things French he actually got himself elected the president of France!
Well, well, well: Bonjour, monsieur!
Sure, most people enjoy croissants, fine champagne, and the romanticism of Paris, but few have taken their love quite as far as François. Not content with simply attending college in France, nor dating French women and having French children, François gradually established himself as a political heavyweight and served in major French offices over the past 30 years before being elected the 24th president of France in 2012.
Ooh-la-la!
Most France-lovers stop at learning the language or becoming a French film buff. François took it a step further. This guy doesn't just take French cooking courses—he's ushering in an era of socialist policy in France that has been met with middling support due to a continent-wide recession. And get this: His home is the Élysée presidential palace in Paris. Maybe laying it on a little thick, eh, Frankie?
So, next time your friend quotes Amélie, show him THIS Francophile. François actually considers French to be his main language now. He's practically made a job out of being obsessed with France: being the French president. Knowing François, we're sure he'll do something even more French to top this soon!